Ego Machine

By Jayde Kirchert & Stu Brown

Presented by
Citizen Theatre
Artist-in-residence at
Gasworks Arts Park
2022-2023
A work-in-progress showing on 8 July 2022
Studio Theatre, Gasworks Arts Park
Hero image by Etta Garrdio Canseco.
Following the success of Green Room nominated productions When The Light Leaves and Mara KORPER, critically acclaimed independent theatre company Citizen Theatre have been developing a new performance work, Ego Machine, over the past 12 months as part of an artist-in-residence program at Gasworks Arts Park.

Inspired by the ways the pandemic has warped and challenged our collective sense of reality over the last 2 years, Ego Machine defies genre, fusing physical theatre, dance, poetry, music, video art and more to try and understand how we are making sense of our realities in a pandemic ridden, climate changing, increasingly digitised, connected/disconnected world.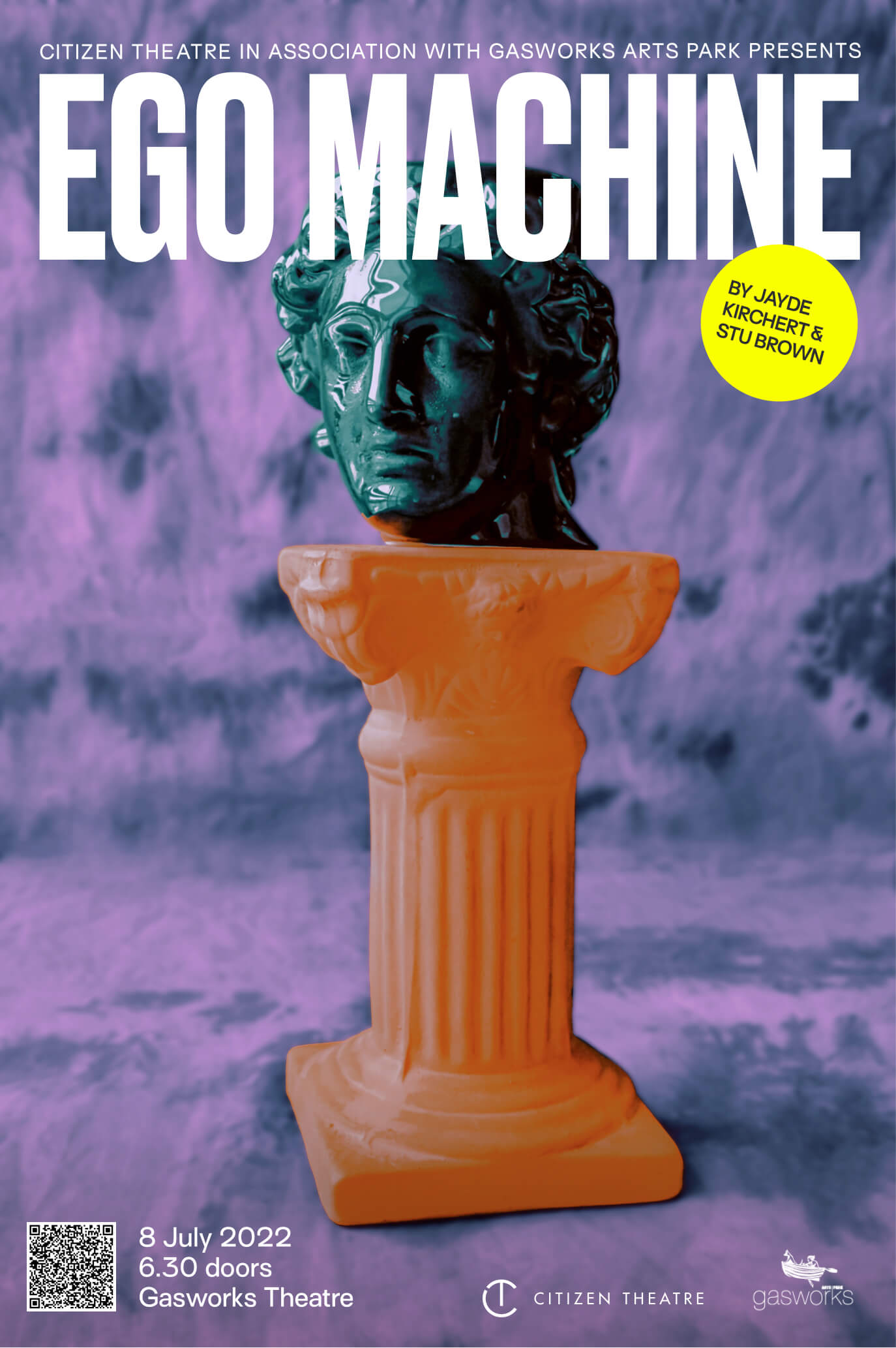 Website design & development ︎︎︎








Show posters ︎︎︎





Production photos ︎︎︎