When The Light Leaves
Written by Rory Godbold
Directed by Jayde Kirchert

Presented by Citizen Theatre
In association with High Line Theatre
La Mama, Gasworks Arts Park & Wonthaggi Theatre

Nominated for Best Writing at the Green Room Awards 2020

When The Light Leaves is a new Australian play that explores the how people navigate the complex reality of facing an uncontrollable, wild death.

Terminal brain cancer has forced Dan to decide how he wants the end of his life to look. Despite his supportive partner, well-intentioned sister and nurse who comforts by-the-book, no one can give him what he needs. It's time Dan chooses how he goes.

With access to assisted dying now legal, everyone has an opinion about how you live and die. When The Light Leaves explores how people come to terms with the reality of death and reconcile their grief, leaving audiences to decide for themselves how they would want to go.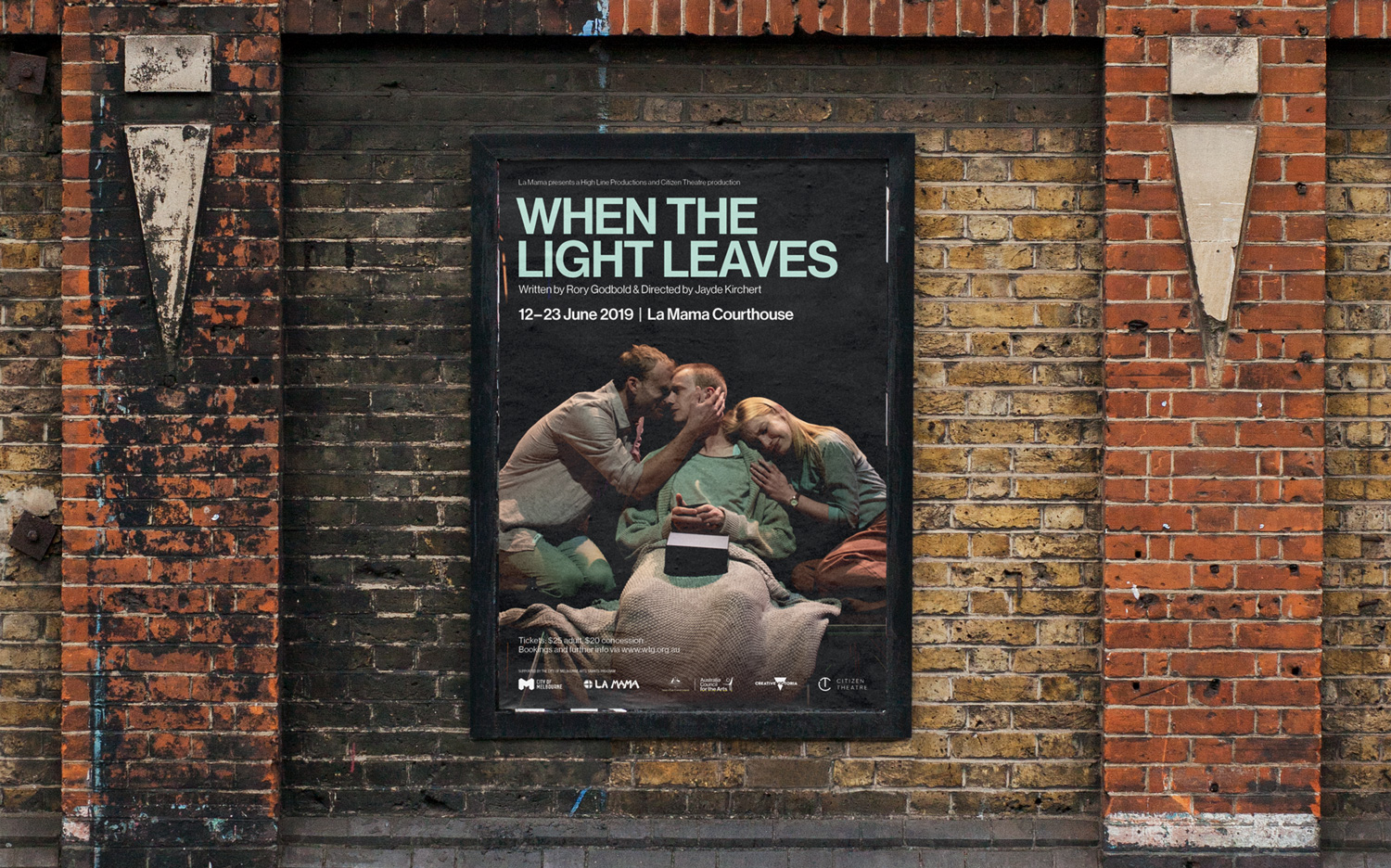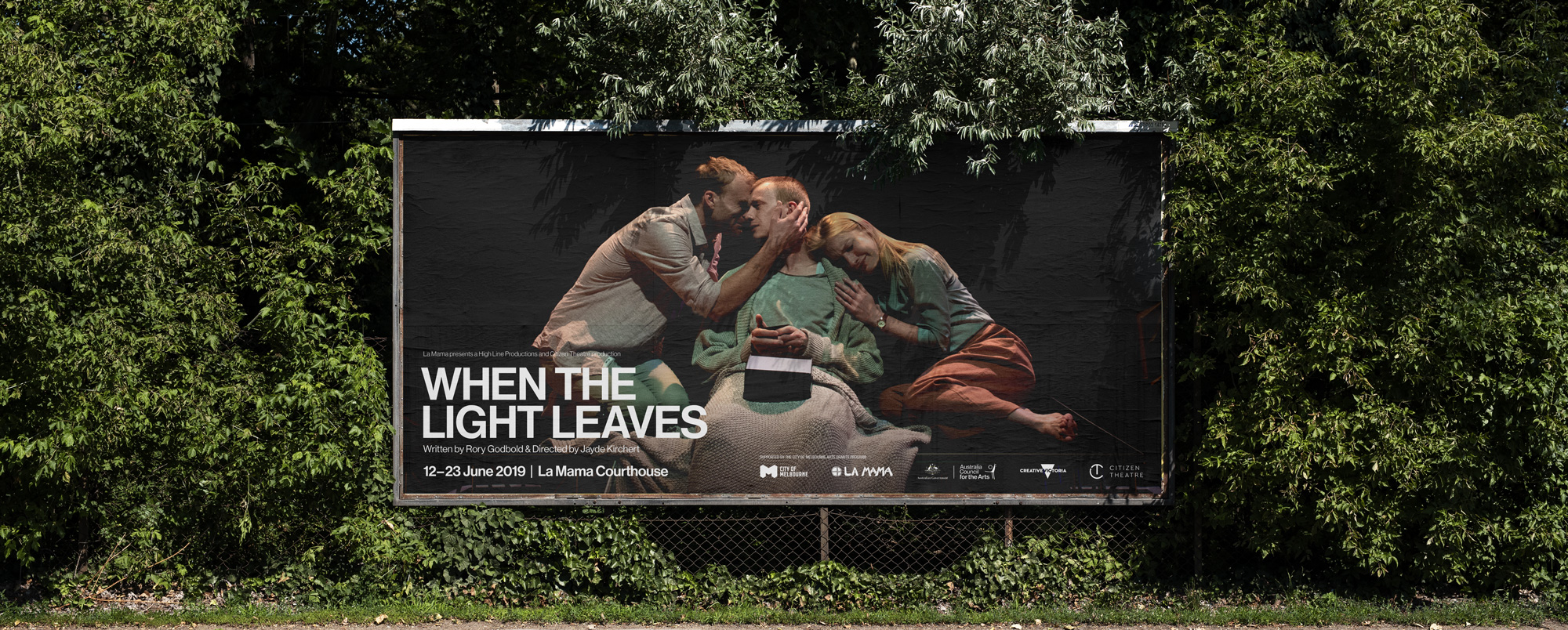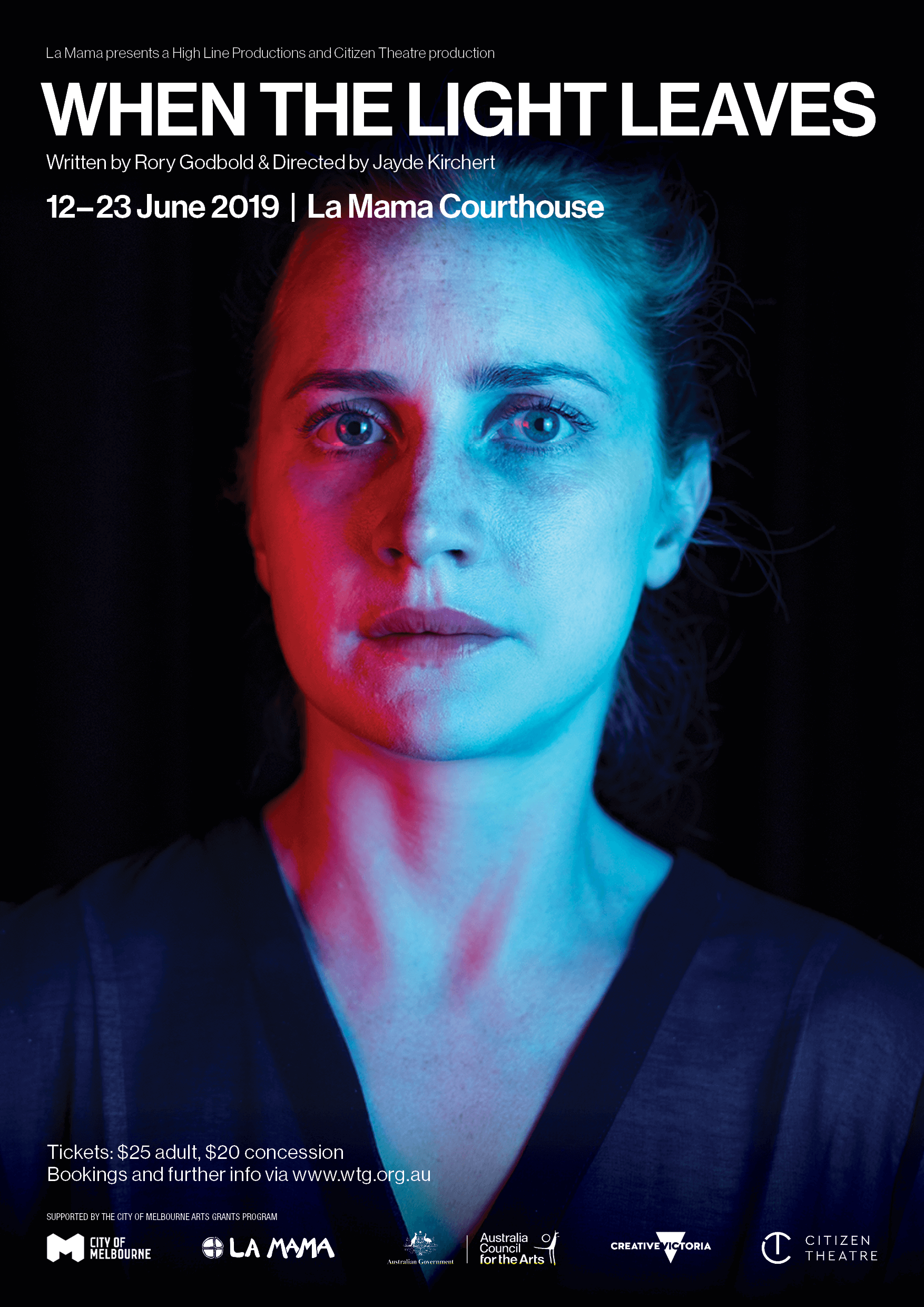 Video trailers ︎︎︎






Show images ︎︎︎